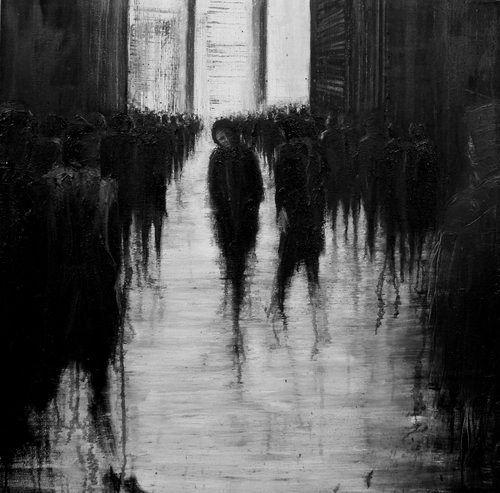 Italia, operazione "Panico": Giovanni e Paska sono stati trasferiti agli arresti domiciliari
Apprendiamo che per i compagni anarchici prigionieri Giovanni e Paska, accusati (assieme al compagno Ghespe) di attacco esplosivo contro la libreria fascista "Il Bargello" avvenuto il 01/01/2017 (quando un artificiere della polizia rimase gravemente ferito), è stata disposta la misura cautelare degli arresti domiciliari.
[Nota: Vennero arrestati il 3 agosto 2017 nell'ambito di una operazione repressiva che comportò otto arresti, alcune perquisizioni e lo sgombero dell'occupazione "La Riottosa" a Firenze].
[Tratto da anarhija.info].
________________________________________________________________________
Italy, "Panico" operation: Anarchist comrades Giovanni Ghezzi and Pierloreto Fallanca (Paska) under house arrest
We learn that the precautionary measure of house arrest has been ordered for imprisoned anarchist comrades Giovanni and Paska, accused (along with comrade Ghespe) of an explosive attack against the fascist bookshop "Il Bargello" on 01/01/2017 (when one of the police bomb-disposal squad was seriously wounded).
[Note: They were arrested on August 3rd, 2017, in the context of a repressive operation wich involved eight arrests, some searches and the eviction of "La Riottosa" squat in Florence].
[Text taken from actforfree.nostate.net].
________________________________________________________________________
Italie – Opération Panico : Giova et Paska assignés à résidence
Les compagnons anarchistes Giovanni et Paska, inculpés (avec le compagnon Ghespe) de l'attaque explosive du 1er janvier 2017 contre la librairie fasciste « Il Bargello » (lors de laquelle un démineur de la police a été gravement blessé) sont sorti de prison et ont été assignés à résidence.
[Depuis attaque.noblogs.org].